---
Classter includes a Back Office Windows app coupled with a shared, hosted Moodle LMS. If you are using Office365, integration is possible through our integration wizard that guides you through the steps.
By downloading the application, you can create your school on our cloud database, using pre-made templates, in just a few minutes. With the use of our configuration wizard, you can easily set-up your school based on your needs and start using the unlimited features:
---
Classter Manager Presentation
A complete school management system cannot but offer exclusive assignments & exams management tools.
Examinations, external certifications or re-takes scheduling can be handled either online or offline in a few steps. Classter supports grade tabulation and results uploading in order to keep students and parents up to date.
An exam or assignment may vary in different types such as an essay, a test, a presentation, a certification, a general exam or even a quiz.
Don't spend a lot of time on organizing your exams, meet Classter powerful tools.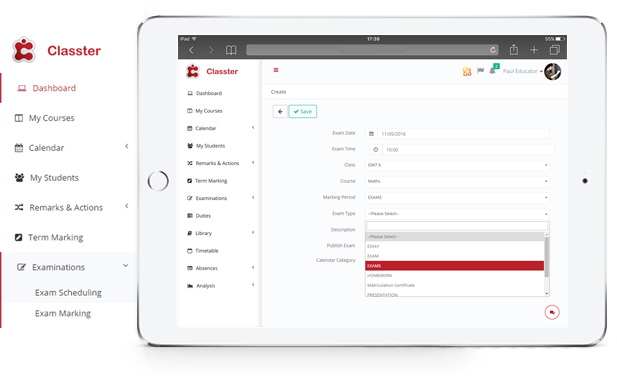 With Classter you get access to a fully customizable grading/marking system.
Teachers use a variety of grading means with custom criteria to set multiple grade structures and marking levels. Recognizing the complexity of the grading process and how time consuming it is, Classter provides different ways for automatic grading tabulation per student, subject or marking period.
Teachers can support pupils more effectively by uploading detailed duties anytime, anywhere and especially in a few steps.
Other than that, they can register any type of duties with the taught material (material notebook) from their personal dashboard as well as plan duties for the whole week. This is how students are duly informed on the To-Dos and parents supervise their progress anytime, from any device!
In Classter Manager, course creation becomes an effortless process. You just register in details its generic, academic and billing data, upload complimentary files and form its online presence. Specifically, for each course you can design its grading & syllabus plan as well as the studies structure.
To enable enrollment, Classter has deployed the online course registration. Now students get to register online to courses (obligatory or optional).
The continuous monitoring and enhancement of the school's provision are essential activities and that' s why via Classter you can export reports of the courses' progress.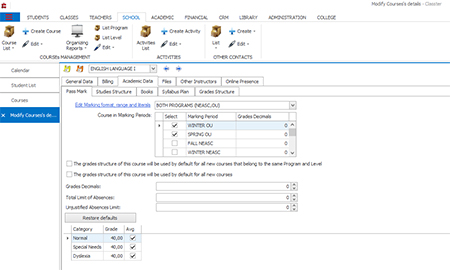 When it comes to attendances, Classter caters you with 4 different methods of attendance recording per student or massively!
Keep track of students' attendance by date and hour, by course, by date only or based on the timetable. Set the types and causes of absences once and then in just 2 clicks indicate whether a student is present, late, or absent and why.
Now, students and parents can get an overview of the absences from within their dashboards; and the best part? They justify an absence online while uploading the required documents.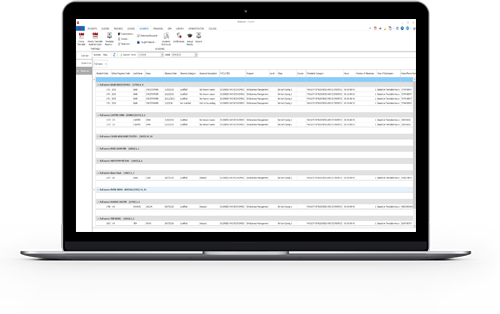 To motivate your students and engage them with the learning process, is an action accomplished through an effective behavior management. And Classter gives you a complete feature set.
A wide variety of badges and behavior marks such as thumbs up/down is the way to transform learning and give smart incentives to your entire class, either while in class or from anywhere.
Tip: use 3D printers to add more fun!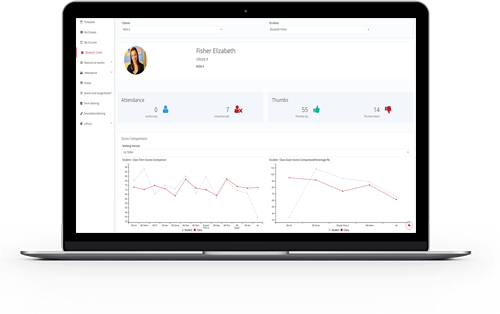 360⁰ SMS means unified systems. That is why Classter is fully integrated with Moodle LMS and Office365.
With a single sign-on mechanism, teachers can create and automatically assign Moodle courses. The exact same process applies to Office365 incredible features as well.
Get rid of stacks of papers and form your personal teacher's notebook from within Classter dashboard. Your students can upload researches and projects and collaborate with their team or with you online and in real time, via OneNote!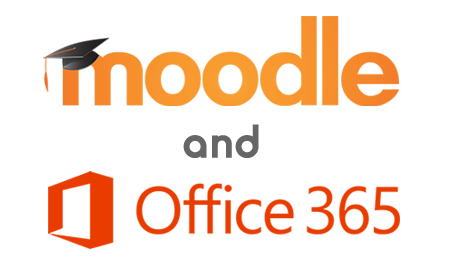 "We need to embrace technology to make learning more engaging. Because when students are engaged and they are interested, that's where learning takes place."
- Educator
Taking boring flat data and bringing it to life through visualization.
- John Tukey
Business Intelligence and Reporting
Security, Customization & Special Features
Every connection – communication should be treated as part of a continuous relationship.
Based on this philosophy Classter offers an Open Web API for common operations for 3rd parties' integration.
With Classter predefined Web API calls, our customers and partners can retrieve important data on their convenience.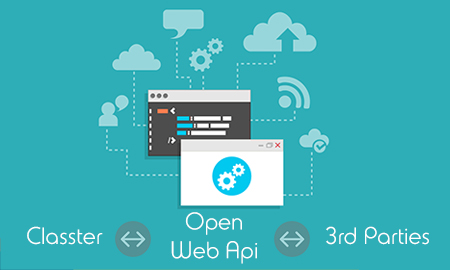 Enjoy the full functionality of Classter securely.
Classter is cloud based and is hosted on Microsoft Azure and supports high SSL encryption, but for the non-fans of the Cloud we can offer on-premises installation.
All your stored information in the database do automatically back-up on a regular basis.

School Management solution has to be fully customizable and adaptable to different educational requirements and processes. Classter provides with a wide range of customization options.
The configuration or customization of your educational institution is wizard-based so that you can access in detail all steps of each process. Change forms and grids layouts and add your own tailor made elements.
In a complex academic environment, job roles separation and users' security management is crucial. This is why Classter supports a role-based security with different policies for various account types.
Classter is fully integrated with some of the most popular systems like Microsoft Office 365, Microsoft Lync Communication Server (Skype for Business), MS OneNote, MS Word, Windows Active Directory and Moodle LMS using Moodle web services and offering most of its features.
Save your time and profit from these integrations; get the most complete SMS to run successfully your educational institution.
"Technology is just a tool. In terms of getting the kids working together and motivating them, the teacher is most important."
- Bill Gates