What does the School Management System include?
A School Management System is an information management system for educational institutions to manage all student's data. It provides abilities such as registration of students in classes, documenting of grades and analytical marks of each student and other evaluation elements. In addition, an SMS is used for planning students' curriculums, recording their attendance and managing all student-related needs within a school.
School Management systems vary in size, scope, and abilities, from packages implemented in relatively small organizations to cover student records only, to enterprise-wide solutions, which aim to cover most aspects of the operation of large organizations and their online schools with significant local responsibility. Many systems can be staggered at different levels of functionality, by purchasing additional "modules" and usually formed by their home institutions to meet local needs.
Some of the SMS sovereign vendors can include in their products:
Maintenance and reporting of student data including family, demographics and other records.
Processing inquiries from prospective students.
Manage the admission or registration processes.
Enrolling new students and activation of online scheduling.
Managing extra-curriculum activities and/or related services
Managing Student accounts and processing of financial aid
Fees & Billing management (billing of tuition fees or other services)
Monitoring & Registering of notes, remarks, incidents and actions (Educational CRM)
Managing internal documents and workflows.
Creating and managing timetables.
Managing records of exams, assessments, grades and academic progress.
Providing official grade reports
Keeping records of absences, attendance & behavior.
Provision of statistical reports.
Communicating student data to parents or other person authorized by the student through a portal or via email, SMS or push notification.
Special education/training.
Human resources services.
Accounting and budgeting services.
Student health records.
Administration of canteens.
Transportation management.
SMS usually provide portals for employees, teachers, parents, and students. A single sign-on with systems like Office365 for Education or Google G-Suite are considered almost mandatory features nowadays.
Additionally, SMS are lately fully integrated with external Learning Management Systems such as Moodle LMS. The SMS may be confused with the Learning Management System or the Virtual Learning Environment, where course materials, assignments, and evaluation tests can be published electronically. The reason is that SMS and LMS systems tend to overlap.
We can generally say that SMS cover mostly the administrative part of all processes in an academic institution whereas LMS cover mostly the learning & teaching part of the process.
Few software systems worldwide claim to be both SMS and LMS solutions at the same time (e.g. see Classter).
What does the Learning Management System include?
A Learning Management System (LMS) is a software application for managing, archiving, monitoring, reporting and delivering training courses or training programs. LMSs help the instructor to deliver material to students, manage tests and other tasks, monitor student's progress and ensure record keeping. The LMSs focus on the online learning but support a number of uses that act as a platform for electronic courses as well as various hybrid forms such as mixed learning. LMSs can be complemented by other learning technologies, such as a training management system for training under the guidance of trainers or a Learning Record Store for storing and tracking learning data.
An LMS provides and manages educational content and typically handles student enrollment, e-course administration, and student tracking and assessment. Some LMSs help to recognize progress, towards learning or training goals. Most LMSs are online to facilitate access.
An SMS keeps all organizational and structural information alongside with all personal and demographic data. On the other hand, an LMS keeps all learning and teaching material, information and actions. The combination of both systems provides an end to end and holistic approach for managing any academic organization.

The complication of installing software solutions for managing academic institutes.
Since mid of 2000, educational institutes have heavily invested in technological solutions, software, and hardware. However, the education sector is still left behind as far as the implementation and usage of technology. It is an interesting fact that most classes in public or even private schools worldwide have virtually remained unchanged during the last 50 or more years. A typical class of the 1970s and a class of today are in many cases completely identical.
However, this is about to change. Technology for the first time in the human history is rapidly changing the way teachers teach and students learn. In other words, technology is about to disrupt the educational sector. This is a result of using new technological advances in the classroom such as Tablets, social media, virtual & augmented reality, artificial intelligence (AI), robotics and other learning tools or platforms.
This change is going to be a difficult and demanding process for the average educational institute. These organizations are characterized by a high complication in security, processes, and spectrum of functions, low budgets and small or non-existence IT departments.
Academic institutes are like small cities. IT managers need to implement systems that handle everything from registration and admission, to academic management but also billing, transportation & food, health monitoring, communication, behavior, financials etc. A school with 500 students, may have more than 1500 end users and a tiny budget to manage all above.
Small budgets, lack of resources and urgency to use technology in a technology savvy environments such a typical school. A difficult combination indeed! Consequently, academic leaders and IT managers often try to use free or open source software and multiple different business application to solve all above different problems. These applications are usually not integrated with each other and as a result, the "Island of technology" issue becomes a common problem of many academic institutions. The student information "lives" in multiple systems or databases leading to a high total cost of ownership and administrative headaches!
It is obvious that the daily use of technology in all different aspects and parts of a school eco-system means that academic institutes urge for organization-wide solutions. Thus, School & Learning Management systems becomes core solutions for these organizations. As a result, institutes have to invest heavily in implementing these types of platforms by purchasing and implementing an SMS or LMS system.
Larger or more complicated institutions usually require customized SMS, to match their specific business processes, modeling of student services or academic policies. Often, these adjustments may include special workflows implementation, analytical data mapping, integration with other systems, special reporting and tools for BI analysis etc.
In the past, universities and large school districts have created their own SMS or LMS systems. However, with the increasing complexity in the business of educational institutions, most organizations today choose to buy ready software packages and a large number of them buy software as a service (SaaS). Most student information systems currently in use, are server-based, host-based applications and accessible from client applications at various spots inside or outside the school. Nevertheless, student information systems have been moving online since the end of 1990 and this trend is accelerating as organizations are replacing or upgrading older systems.
As more and more colleges, universities and schools are looking for cloud-based SMS options, information security is a matter of concern. Universities host a range of sensitive personal information, making them potentially attractive targets for security breaches. Education-technology software vendors must be fully aware of best practices to secure student information. Institutions have the responsibility to look for vendors using the best security measures.
GDPR regulation makes the implementation even more demanding. Consents management, high-security measures such as data encryption or anonymization are also required. Vendors need to meet these needs and only a few are up to this task!
What are the benefits of an end-to-end software solution in school management?
The term end-to-end (or all-in-one) is used to describe a supplier or application system that will provide all the software components and resources to meet the customer's requirement and no other supplier need to be involved. In other words, a software system is responsible for managing all major processes of an organization.
Below we explain why end-to-end and all-in-one principles are important for educational or academic institutes of any size or type.
Better operational performance
Possibly, the main reason is the higher productivity that it is able to generate. This is because an end-to-end solution is often a fully integrated system from a single supplier, meaning that manual input is reduced and the middle-man effect of jumping between systems and providers is eliminated. All data is in one system and integrations are minimized as much as possible.
This helps to increase accuracy, efficiency and improved processes through greater automation. This increases the security of student data and generally simplifies daily workflow.
Reduced costs
Another key selling point of the end-to-end solution is the fact that it is simply more economical. Instead of spending on multiple software systems, support packages, ongoing licenses and more, having a provider delivering everything means organizations only have to pay for a batch of services. This translates into lower costs, less discomfort at the time of renewal, and a massive reduction in costs. Therefore, investing in an end-to-end solution will not only help minimize software costs but also operating costs.
Easy access to data from each department
Full functional access to data could not be achieved with many disconnected systems. As data might be shared between the departments, organizations are able to acquire a collective database with all the information using an end-to-end solution.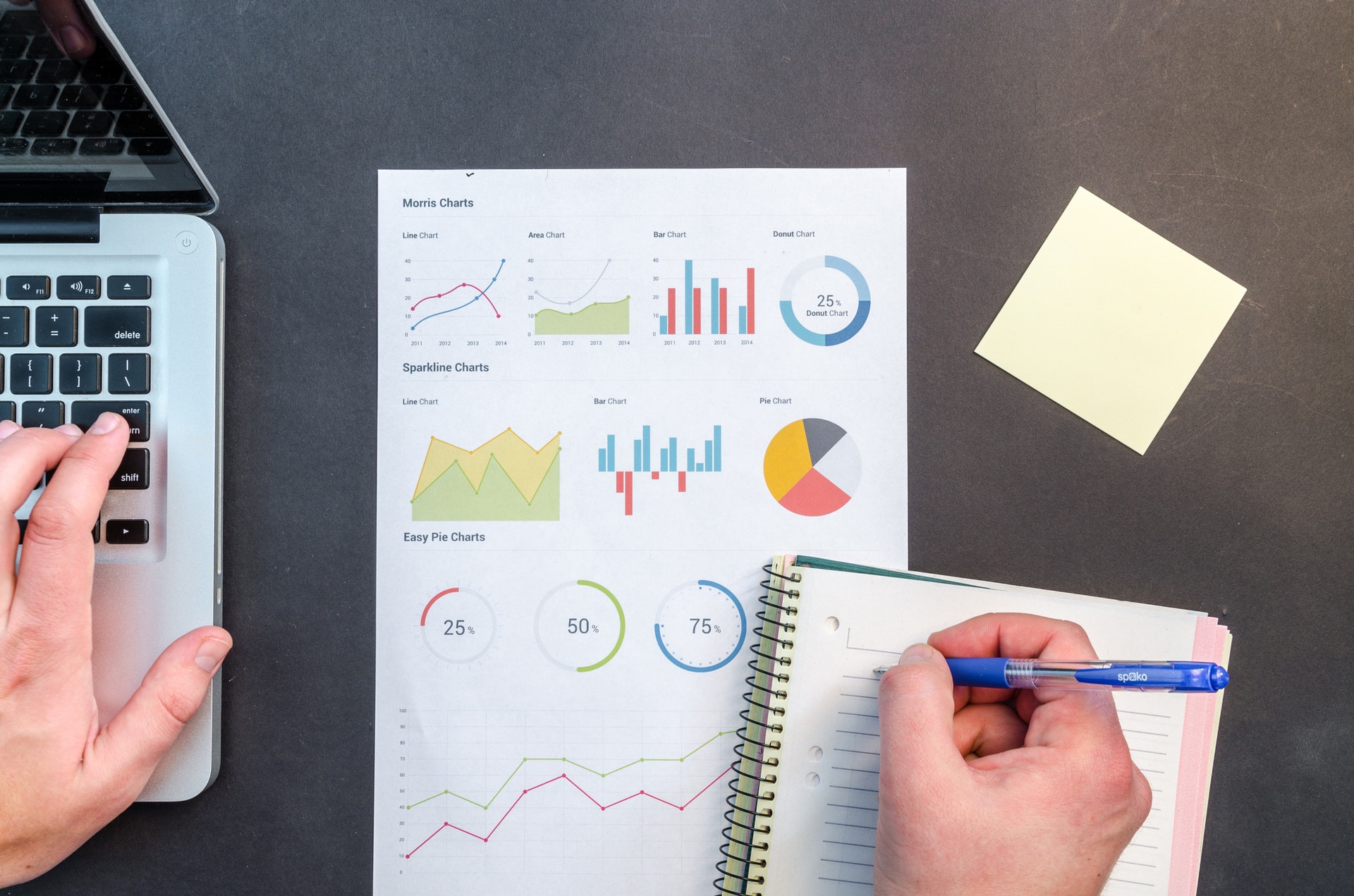 End-to-end solutions - A market review
Known services that have been established as School Management Systems (SMSs) are:
Non-Cloud Based School Management systems – The leaders
PowerSchool
PowerSchool covers administrative needs such as scheduling, monitoring, reporting, data management, urgent/medical and health problems management, registration, and more. Teachers prefer it because it is easy to use and features a scoring book, PowerTeacher Pro. Users enjoy a web-based SMS, that is flexible, configurable and scalable with real-time updates on any operating system, browser or device.
The solution is mostly used in the USA where it is the market leader. Due to the large installed based is considered a safe choice. However, it lacks flexibility and it may not be suitable for small or larger private schools that require a more customized approach.
Capita SIMS
It is used more widely in UK schools, claiming that the market share exceeds 80% in the primary and secondary sectors. It is not a real end to end system, but a lot of applications have been developed around it. As a result, almost, any functional area is covered either by the core package or by another software that it is integrated with it. Mostly suitable for British curriculum.
www.capita-sims.co.uk