Here you can book a meeting with one of our sales agents.
We help Educational Organizations of all sizes, manage communication effectively.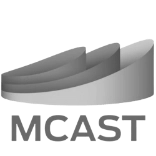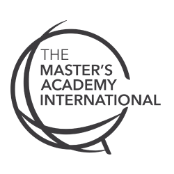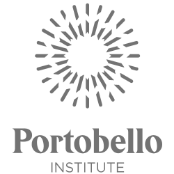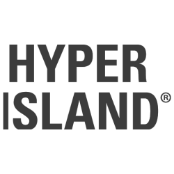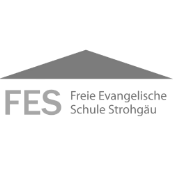 A STATE-OF-THE-ART ACADEMIC CRM TAILORED TO THE NEEDS OF EDUCATIONAL ORGANIZATIONS
Schedule and manage your events quickly and easily either online or offline by using Classter event management software for educational institutions. Classter provides teachers the ability to create events online via their dashboard that are automatically synchronized with the central school calendar but also with students and parents' personal calendars. Each user, either student, parent, teacher, or employee has her own calendar. In this way, all the events, meetings, actions, assignments, and exams can be easily organized and managed by end users.
Personalized Portals

for

All Users
Keeping your teachers, students and their parents engaged with the academic process is a crucial factor in each student's success. Classter offers a personalized portal to each type of user, ensuring that your institution is always engaged with all stakeholders in the most efficient and personalized way.
Constantly updating end-users about day-to-day events within your organization could be extremely time-consuming if you lack bulk actions functionality. Classter provides back-office employees and educators with a wide range of bulk actions and automations for pushing notifications to all users through all the available means: in-app, email, and SMS.
DISCOVER CLASSTER ACADEMIC CRM MODULE
Events Management & Attendance
Schedule and manage your events quickly and easily, either online or offline. Once events are created, the system will automatically upload it to the central school calendar as well as the participants' personal calendars. Organize your events successfully by using Classter's online reservation of resources and rooms. After the event has been completed, track attendance by using the attendance registration feature.
Create your organization's announcements and determine to whom they are visible. The announcements will be displayed either on the announcements page or as rolling titles in users' dashboards. This sophisticated yet simple-to-use tool allows admins to inform users in a secure and controlled way.
Portal

Announcement

&

Central

Announcement
These types of announcements allow centralized management of announcements with specific criteria. Classter offers the option to create pop ups that are highly visible in user's dashboards for displaying up and front particularly important announcements.
C

lass

E

vents

and

M

eetings
With Classter, admins can create events for a specific class, informing massively the class attendants or parents. Additionally, teachers can set office hours for scheduling physical or online meetings with students or parents, while automatically creating zoom meetings based on their availability.
Counselling Office & Marketing Tools
Provide your Counselling Office and Marketing department with the benefits of Classter's special functionalities. Counselling Office has access to student information, which gives them the ability to supervise students' mentoring, registration to colleges, CVs creation, job application, and volunteer programs participation. Additionally, via Classter you can manage promotional campaign results, as you have detailed information for each student, regarding the student's response to the campaign, as well as the CRM actions associated with enrollments.
Internal

C

ommunication

T

ools
Send internal messages to employees or teachers with configurable templates, either massively or one-to-one, also at a later scheduled time, through emails, push notifications, or SMS. Ensure complete security and control of communication to also achieve law compliance.
Incidents & Feedback Management
It is a complex task to manage all incidents and rising tasks effectively. Use Classter to offer teachers the ability to create and handle the various incidents and events that take place in the school environment via their portal or with back-office support. Keep accurate records related to your course of action, as Classter stores a detailed incident database. Additionally, to increase students' and parents' involvement, Classter provides a complaint uploading functionality with handling tools that can be found in user's portals.
Bullying Incidents Management
Another especially important feature is that Classter allows keeping a record related to bullying incidents. This will help the parties involved take the proper course of action to deal with them properly and professionally. Thus, Classter can support your institution's efforts to effectively manage such incidents and events.
End-users

Document

Requests
Constant requests related to official certification or other documents could be time-consuming for your back office, affecting the performance of your employees. The solution comes with Classter which enables students and parents to request certification official copies or any other official report, transcript, or document using the portal features.
Create and maintain a strong collaborative environment between students, parents, and educators by using Classter's online meetings booking system. The system provides teacher's availability information to students and parents, allowing them to schedule a meeting either physically or online. The system allows all users to arrange a meeting easily, set the various parameters (e.g., restrictions), and have a clear overview of the process.
Mass Messaging via SMS or email
Keep your students, parents, teachers, or other contacts informed in real-time.  Select the means of communication i.e., SMS, email, or both to communicate and share information regularly. Send automatic emails and newsletters to maintain effective communication with the school's community.
Each student, educator, parent, and employee in Classter has a personal Calendar. In this way, all events, meetings, actions, assignments, or exams are organized and easily monitored by end-users. Additionally, end-users can review entries and view their personal meetings list.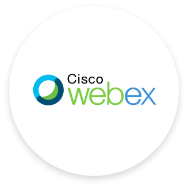 CISCO WEBEX FOR EDUCATION
The integration of WebEx tool in Classter promotes online communication for groups of people. Organizations can breakout into smaller groups to share ideas, work together on projects, and edit files.
Classter enhances the functionality of Zoom for Education, as it allows educational organizations to advance their communication and engagement with a powerful video conferencing platform. This way, schools and universities can offer 100% online meetings between students or parents.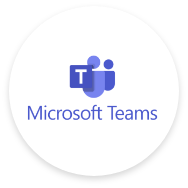 MS Teams provides educational organizations with a powerful digital hub that brings conversations and assignments together in one place. Classter integration with MS Teams provides a robust environment for scheduling and managing online lessons in a centralized manner, based on the existing academic timetable. In this way, students and educators can have a single academic experience and seamlessly collaborate in a digital environment.
TALK TO OUR TECHNICAL SALES CONSULTANTS

See for yourself why more than 500 academic institutions from all educational stages trust Classter to bring their people, operations and data together in one place. Book a one-to-one consultation with our sales team for scheduling a live demo customised for your specific organization needs.
Hundreds of educational institutions around the world enhance academic communications with Classter All-in-One SIS
We needed a cloud-based SIS that would allow us to have centralized management of our student data in 12 different countries. Classter provides us with a robust and secure solution to meet this goal.

John Hughes

Senior VP, Academics TMAI
Just a few months after started using Classter we found ourselves saving a lot of time on time-consuming and repetitive tasks. Our teachers have time to focus on what matters most to them: teaching their students.

Oliver Padilla

Head of IT Department Assafwah Schools
Join hundreds of organizations that use Classter to boost their efficiency & streamline processes
With a platform that will make the management of every aspect of your institution seamless & efficient, you'll unlock the full potential of your institution.
Our team is always ready to answer all your questions and help you get started.
Here you can book a meeting with one of our sales agents.