Report Management & Analytics
Thursday, May 12 2022 15:00 – 16:00 PM EET
An Integrated Solution for Report Management
In this webinar, Classter's Head of Customer Support, Aggelos Soulidis, will introduce you to Classter's Report Management functionality. More specifically, he will showcase how you can:
Configure & Edit Reports
Massively Generate & Send Reports
Benefit from Reporting Analytics, Insights & Forecasting
Connect Data through Schema Documentation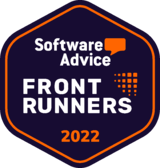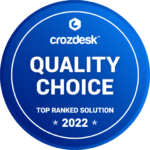 Effective Academics, Financial
and Admission Report Management
Discover the custom menus for reporting and create high-quality reports, effortlessly and promptly. Dynamic reporting and viewability are safely offered on the basis of user roles and corresponding access rights to the database.
Reports
Management
Classter allows you to create reports regarding academic issues in multiple formats. Get meaningful reports about academic performance, marking, and attendance. Additionally, the Billing module offers a list of predefined financial reports that help you get a complete overview of your financial activity.
Analytics & Insights
Get insights about students' trends in academic performance, engagement, and behavior across different schools through a variety of reporting options, allowing you to get reports on an individual, class, or academic unit basis. Start making informed decisions by leveraging the insightful, real-time reports that Classter SIS can provide to you.
Report Builder
Classter is integrated with Microsoft BI reporting tools that provide you with an intuitive report authoring environment. Microsoft BI is a tool for creating data visualizations in a user-friendly environment. Add visualizations including maps and data bars to enrich your report and get useful insights.