Classter is a robust single-platform school & learning management solution offering a holistic approach in education. Fully integrated with Office 365 and Moodle this end-to-end system can be used by any school, from K-12 to colleges and universities, to cover your entire school management needs.
Classter has been successfully implemented to diverse educational institutions since 2009. Our solution offers a wide range of features that gives any school the power to manage their admission, sales, academic, learning, finance, transportation and library operations with measurable results and to build updated communications with controlled access to teachers, students and parents.
Accessible via web or mobile, Classter incorporates best practices into processes and into any school's culture .
Classter is a service provided by Vertitech a software development company financially backed by Odyssey Venture Partners and Jeremie fund. Check our web site here for information about Vertitech group of companies, customers and case studies.
Our Values
Our company's strategic objective is to develop vertical and industry wide (sectoral) software suitable for specific market segments, especially in the educational industry. Vertitech has committed to be an innovative solution provider for the global educational market and to become one of the world's leading providers in integrated school management systems.
To meet our vision, it is critical for us to ensure high perceived value and deliver the best customer experience. Our customers are the heart of our business strategy and we are fully dedicated to their success.
Innovation: Pursue new ideas that will change the world of education.
Commitment: Committed to deliver value to our customers.
Excellence: Evolve our products based on direct customer feedback.
Dependable & Reliable: Offer end-to-end solutions, not only software, and provide support to our clients and their customers.
Agility: Provide high quality solutions at the best possible price.
Community: Be a positive influence to our community, inside and outside the education club.
Empowerment: Empower and inspire our valued internal customers: our employees.
Value: Provide value to our shareholders via a rapid global expansion and profitable business implementation.
Nikolaos Nikou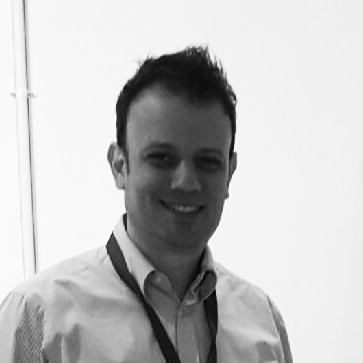 Board President, Founder and CEO
---
Mr Nikou has over 20 years of working experience in the IT sector. Before Vertitech, Mr Nikou worked in leading managerial positions for IBM Sweden and American Management Systems in UK and Norway as well as the IT Director in Lazaridis Marmor SA in Greece. In 2007 he created Vertitech and since then he has been an active global entrepreneur and technology evangelist.
Kristallis Kamarianos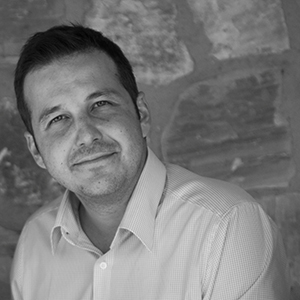 Board Vice President, Classter Product Director
---
Krystallis holds a degree of Information Systems Management. Having an extended experience of more than 10 years in development of school management systems, has held multiple leadership positions within Vertitech, including Implementation Director and Director of Web Development Dept strengthening his knowledge of educational sector. As today's Product Director of Classter, Krystallis is responsible for building, managing and evolving Classter's roadmap, the new innovative product mix of the company.
---
Spyros Trachanis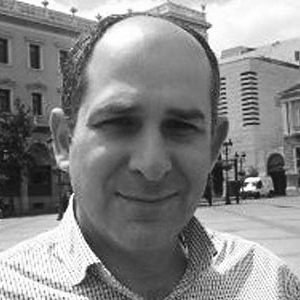 Board Member and Investment Advisor
---
Spyros Trachanis is a partner with Odyssey Venture Partners. With offices in Athens and Palo Alto, Odyssey invests in world class, early stage technology companies starting up in Greece. Spyros is a venture capital investment professional since 1999, working with fund managers such as NBGI and Global Finance and has invested and served on the Boards of a series of Greek technology companies. Spyros holds a Diploma in Electrical Engineering from the University of Patras and an MBA from Insead.
Kostas Papoutsis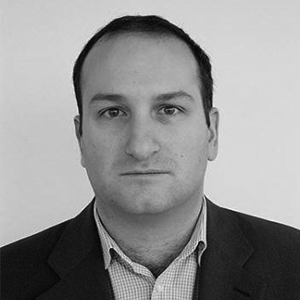 Board Member, Advisor for Strategy and Business Development
---
Konstantinos is the Chief Commercial Officer of InternetQ since 2009. He holds a degree in Electrical & Computer Engineering (AUTH) and an MBA (KUL/UCI - USA). During his tenure as CCO, InternetQ has grown its business robustly, both geographically by expanding into Southeast Asia and Latin America - and in terms of revenue. Prior to joining the company, he was the VP of Mobile Marketing at Velti, where he was acknowledged as an industry innovator in mobile marketing campaigns. Previous positions include senior telecommunications executive roles at industry leading brands British Telecom, Vodafone and General Motors.
---
Mariza Tsakalerou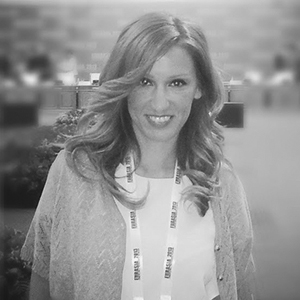 Board Member, Academic Advisor
---
Dr. Mariza Tsakalerou is an Assistant Professor at the School of Engineering of Nazarbayev University. Mariza has extensive international experience as an active researcher and an effective practitioner in knowledge management and innovation. She has served as a Research Fellow with the Department of Industrial Engineering at Hong Kong Polytechnic University, as a Visiting Scholar with the Department of Engineering Management and Systems Engineering at George Washington University and as a Ministerial Advisor for public policy initiatives on open administration and e-governance.