Core
A View list has been added to the User Accounts screen.

Moreover, an additional filter has been added in Teacher's Advance Filters, namely "Locations"

In Teachers' list, the options to send SMS or e-mail are added in Bulk actions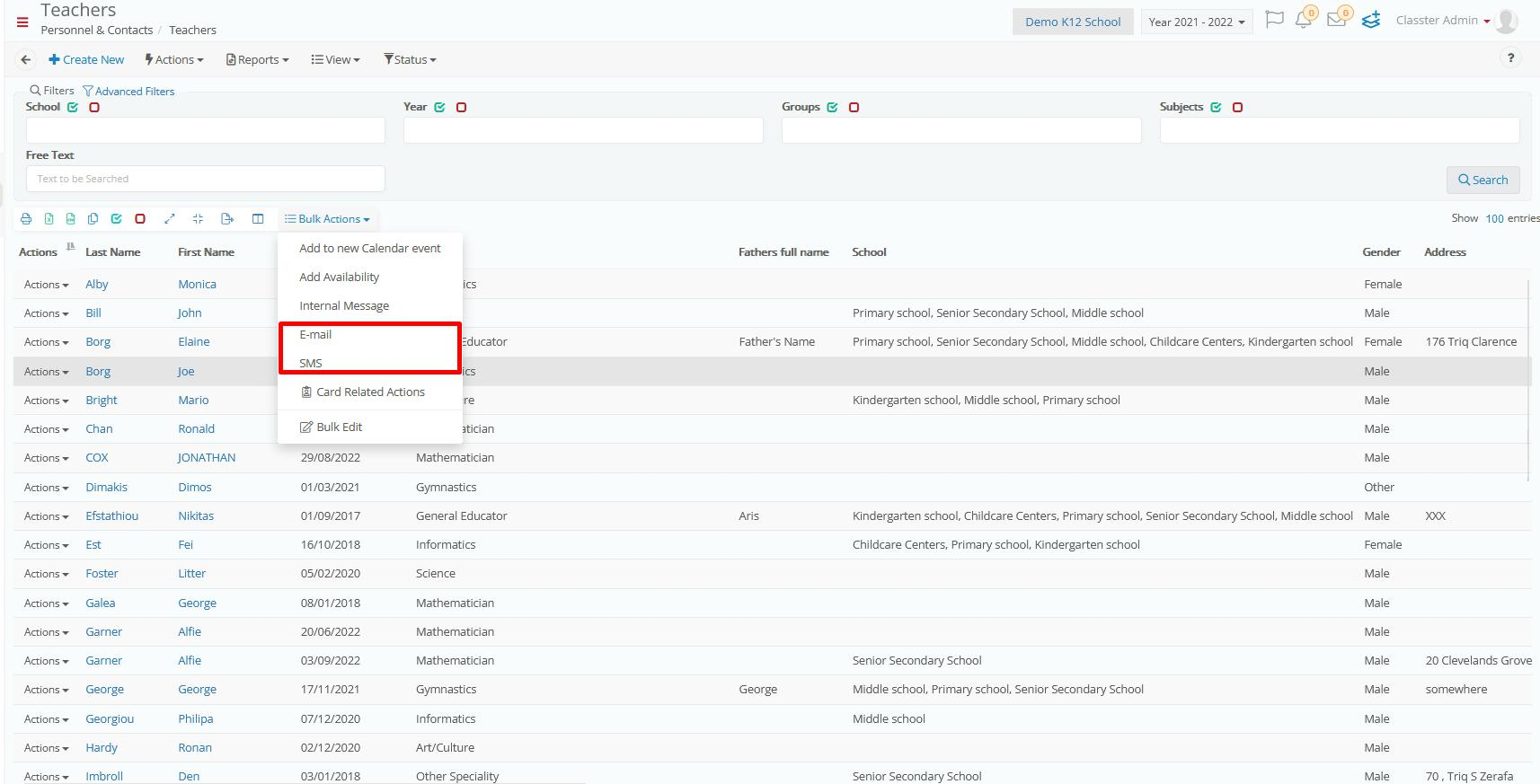 A new functionality has been added which allow students to view their classmates' profile page
An additional Quick action has been added, namely "Re-enroll Students to Failed Subjects"
In the Student list Grid view, a free text search filter has been added, giving the user the ability to choose among 10 fields for searching a student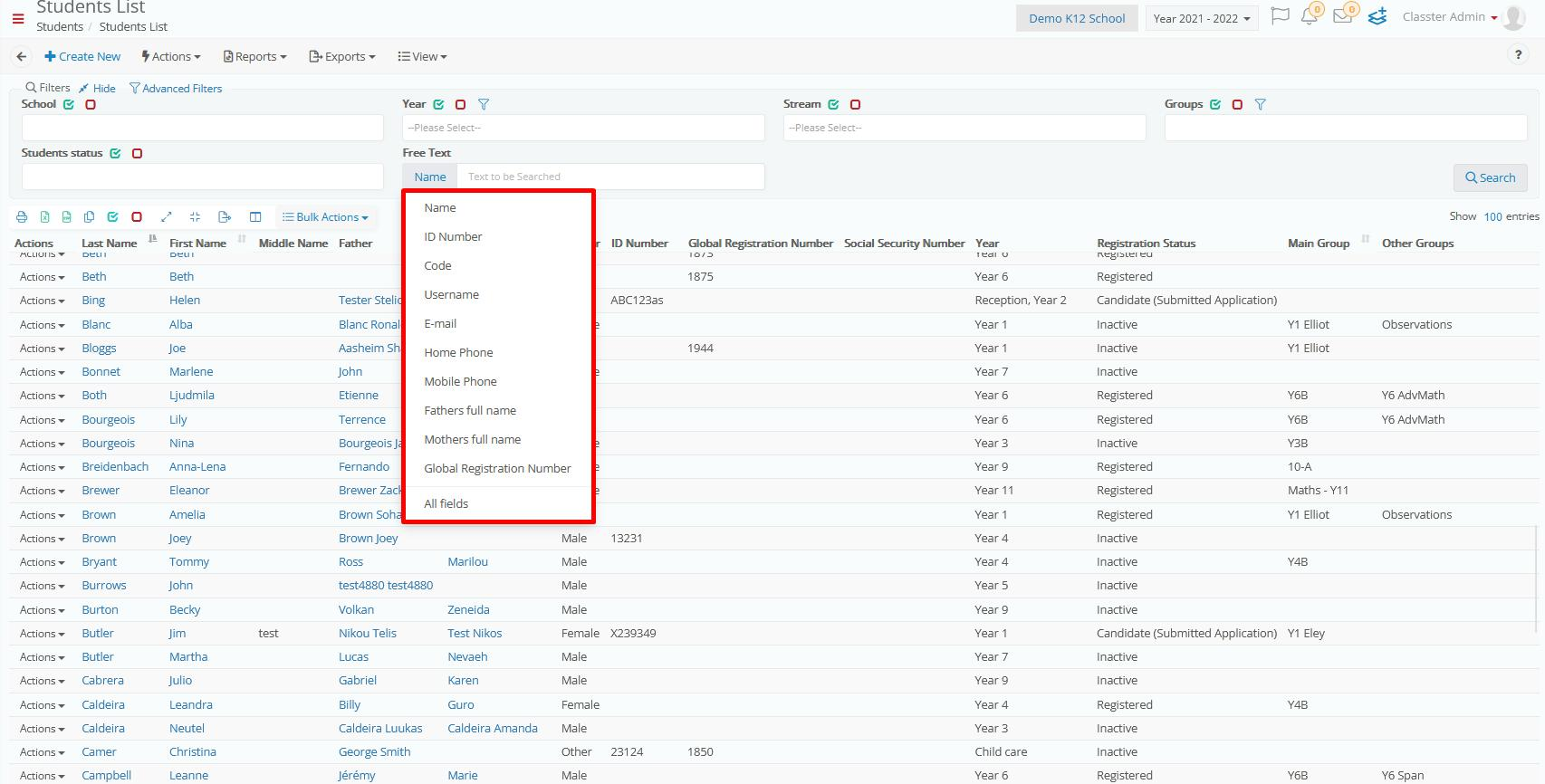 A new custom field has been added to Customize Terminology, i.e. "Second Educational Program Indication"
A "Reports" button has been added in the Events Management screen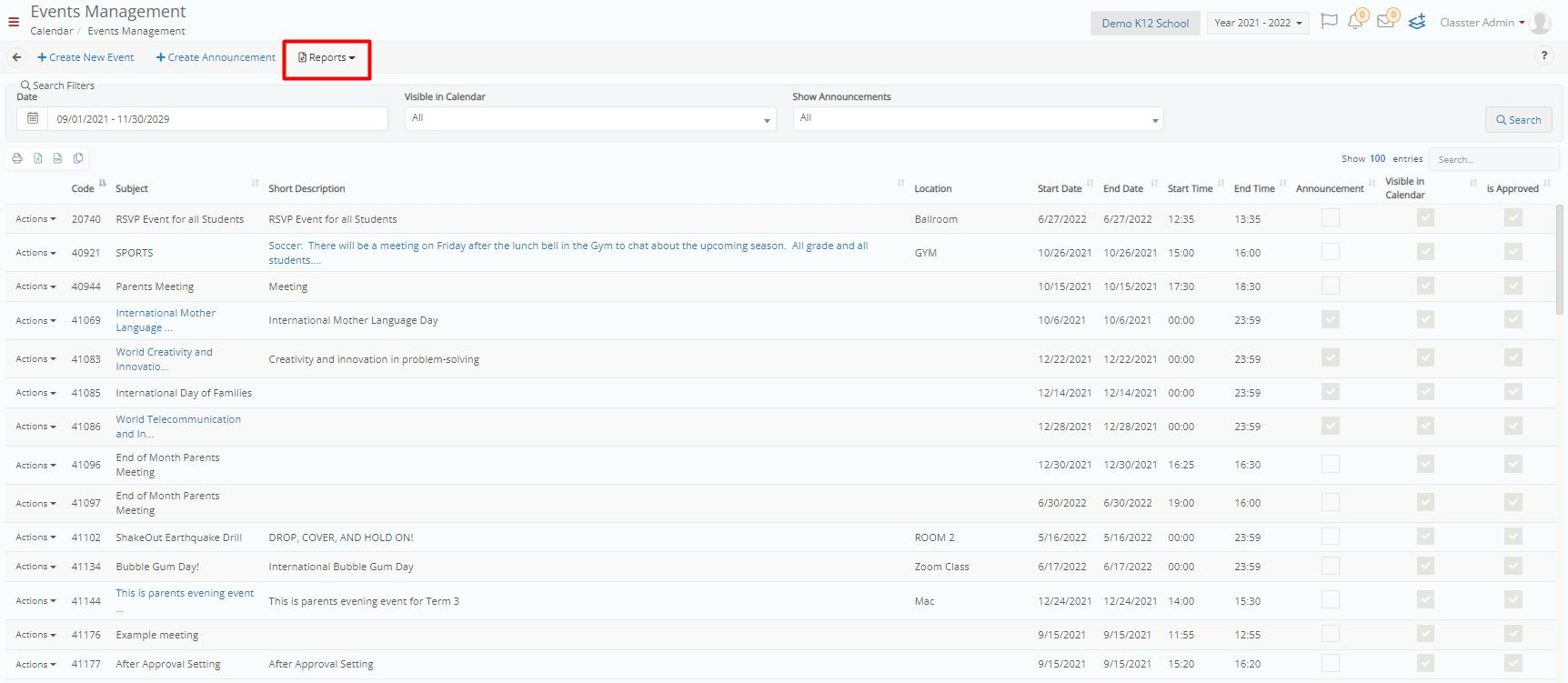 A "System Notifications" switch has been added in the Message Center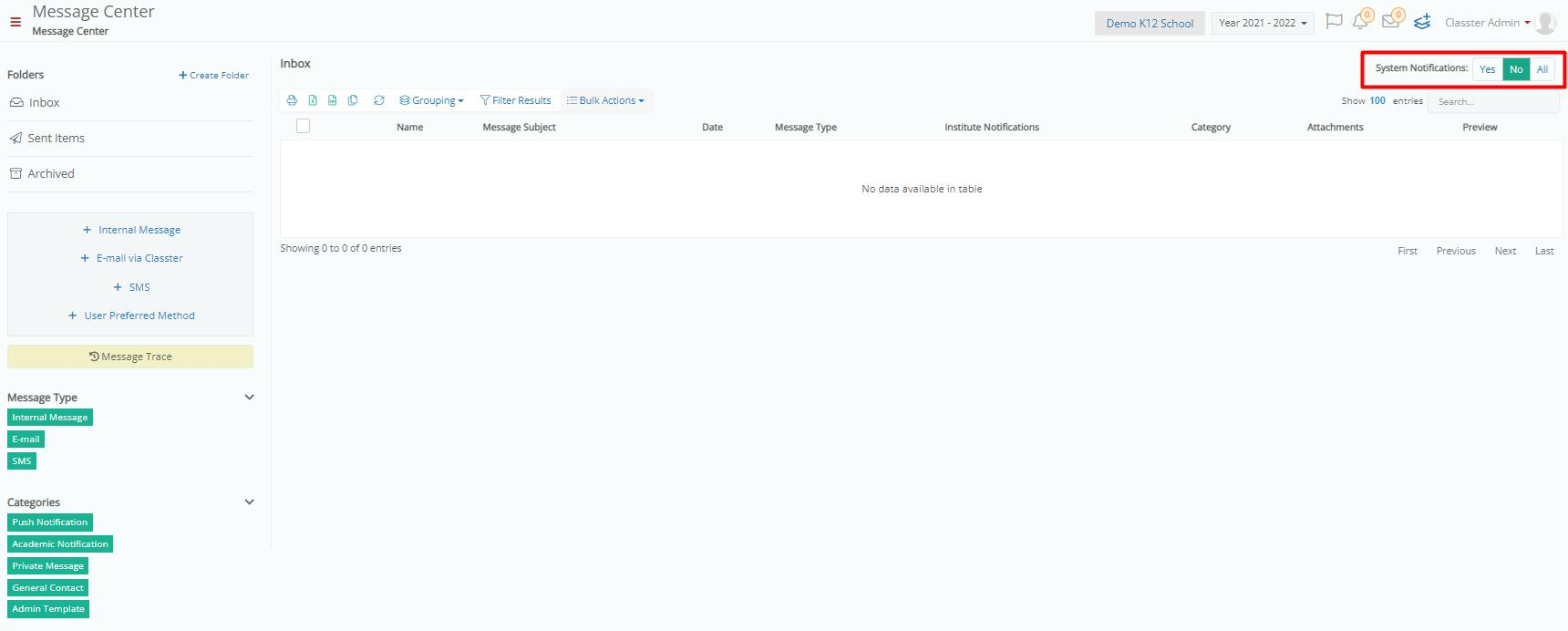 Additional fields have been added in Student Card Management, i.e., Print Date, Expiration Date and Re-Print Log
A new field of Comments has been added for subject exemptions in Actions, Edit Final Marks
In Students per Service View, a new filter has been added in Advance filters, namely "Without timetable"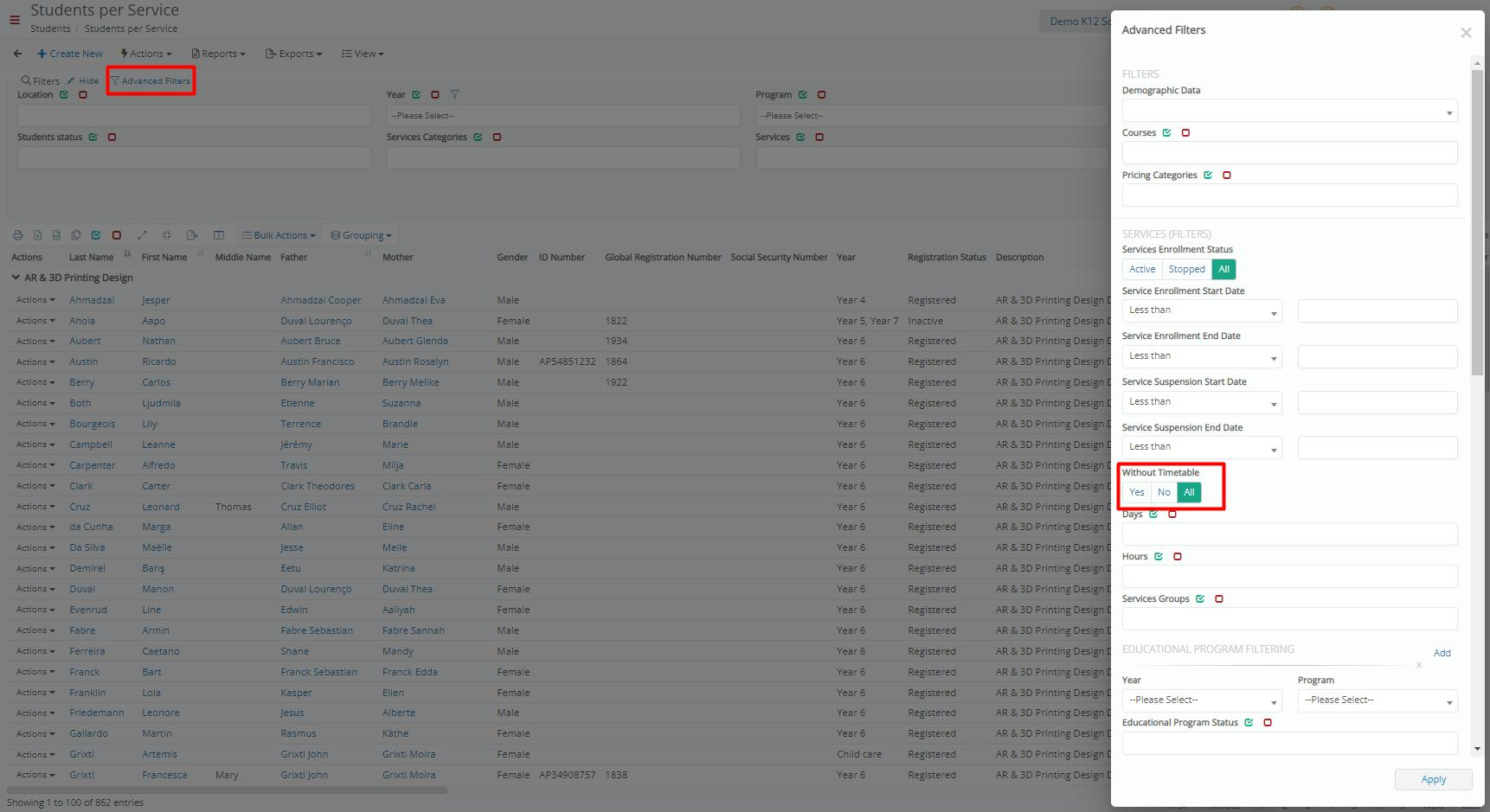 When searching for a Student, the Global Registration number also appears in search results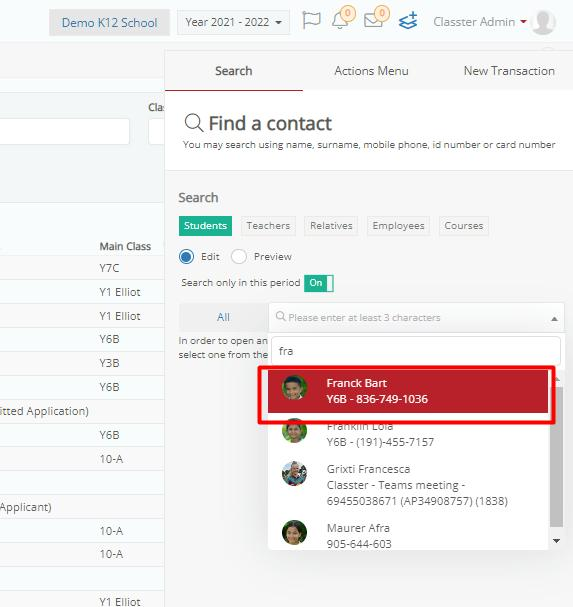 Admission
A new functionality has been added, "Book now". It needs to be customized and placed on the institution's site via a URL link. This functionality directs the user directly from the sign-up form to the user creation screen and then to payment, for immediate checkout.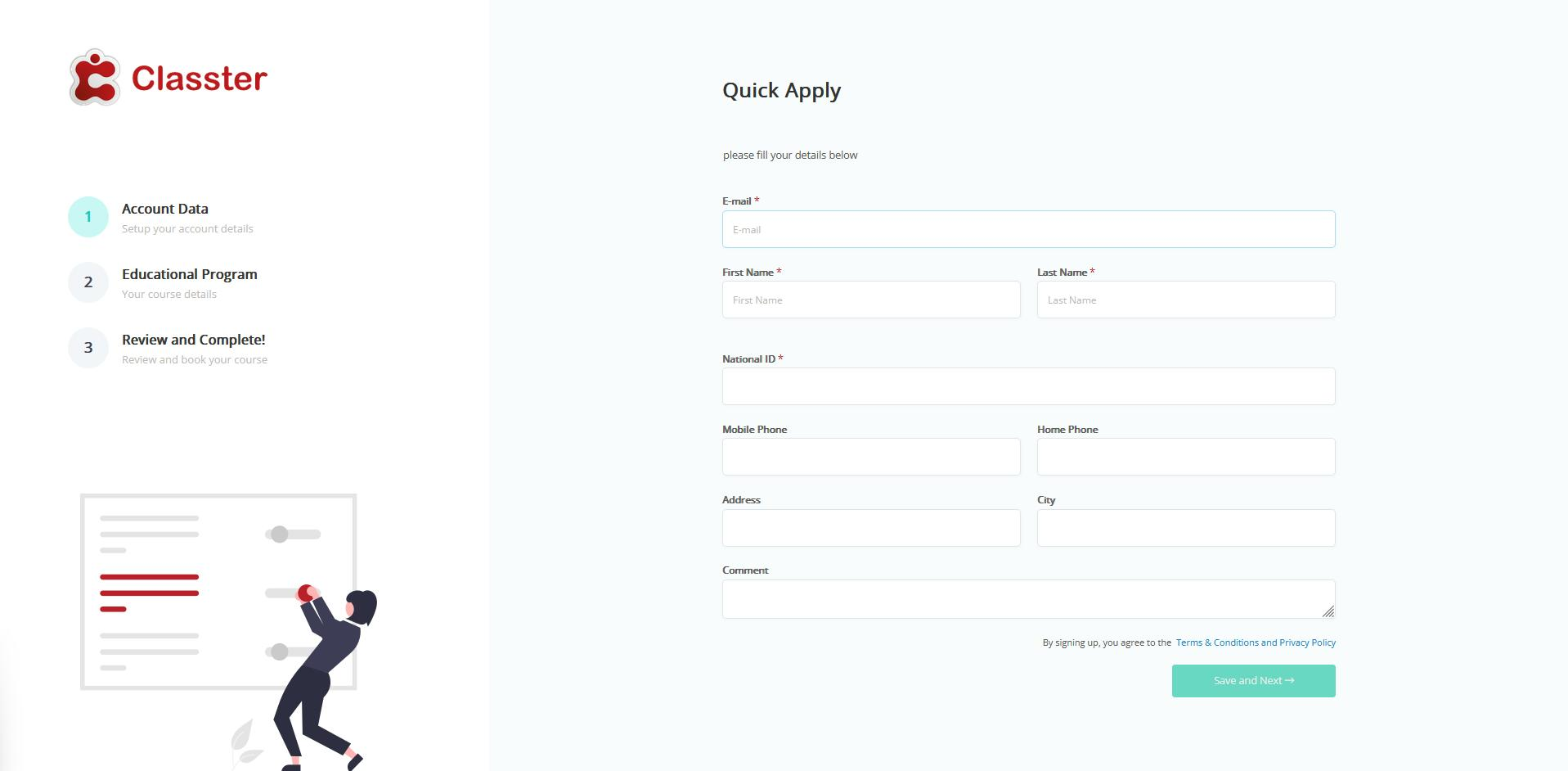 In Admission Users list, the ordering functionality has been added in most columns. Two more columns have been added, "Student's Comment" and "Admission Comment"
In the Applications Management list, the Global Registration number has been added as a column option.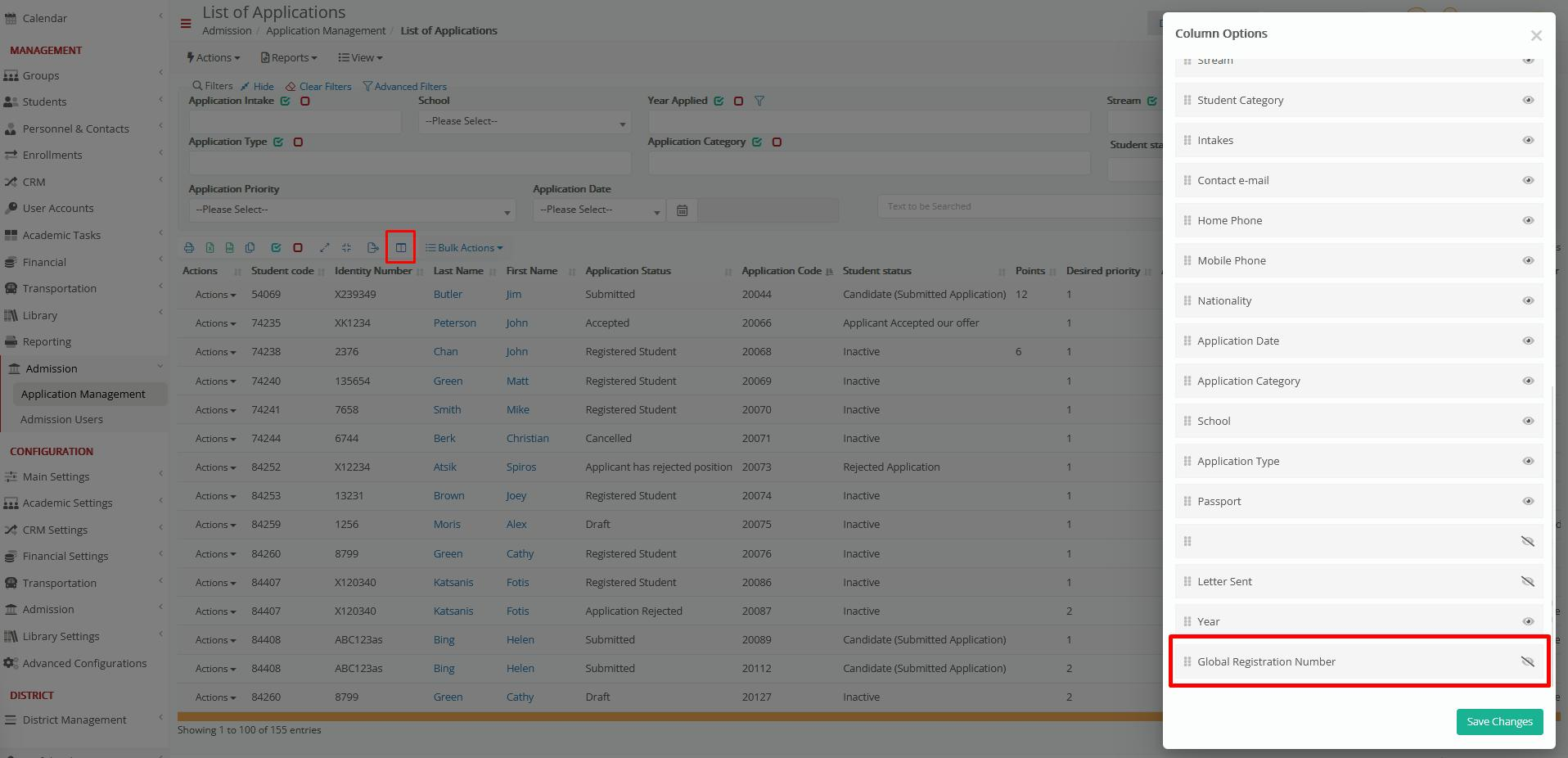 Billing
The payment barcode is now visible in multiple spots.

Educators can also manage Private Sessions from their personal portal
Additional settings have been added in Private sessions parameters, to allow the massive change of pricing for educators.

A control checkbox has been added for the outstanding amount from previous academic periods.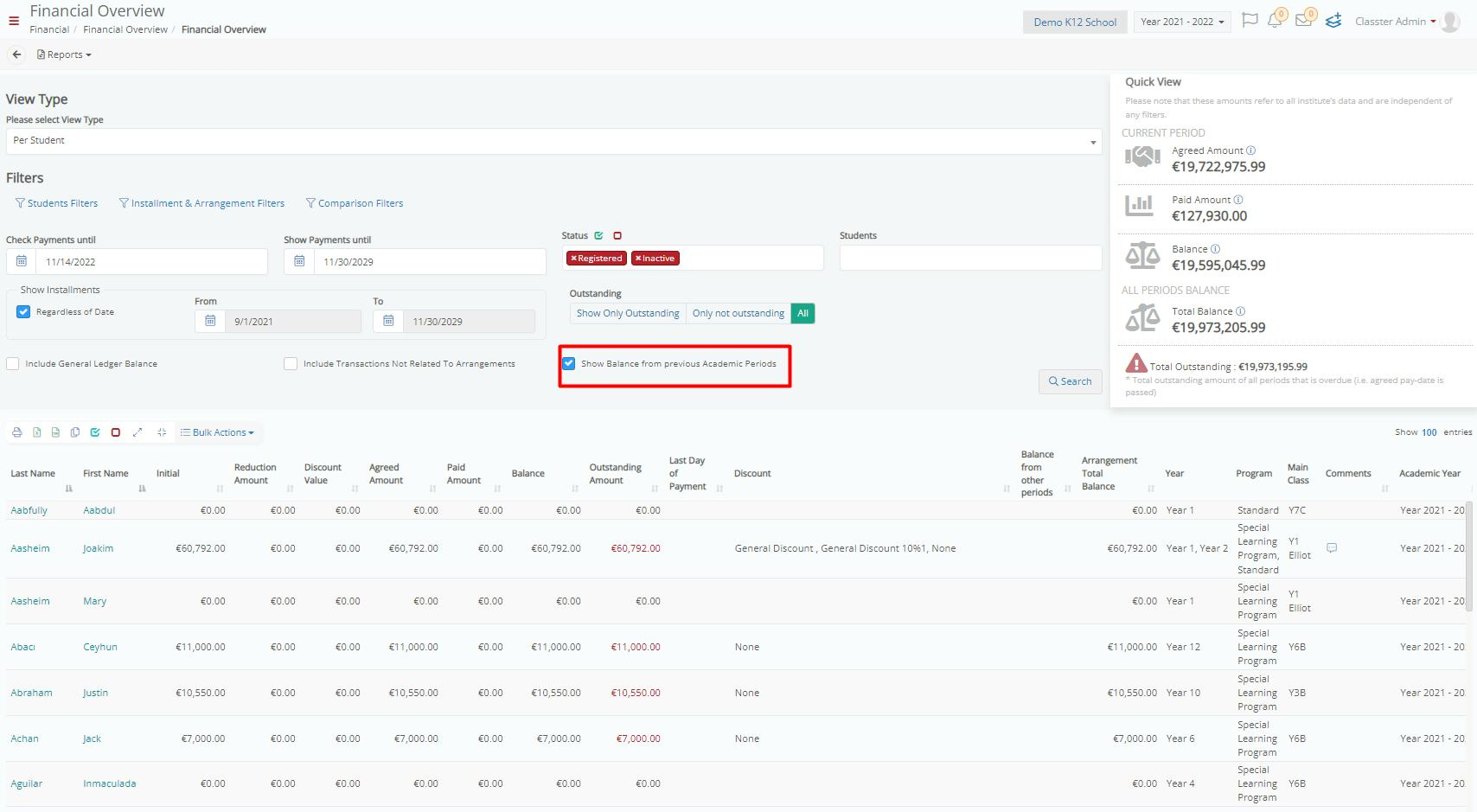 In "Discount Types" dropdown list, an additional field has been added to set the users that can edit the discount.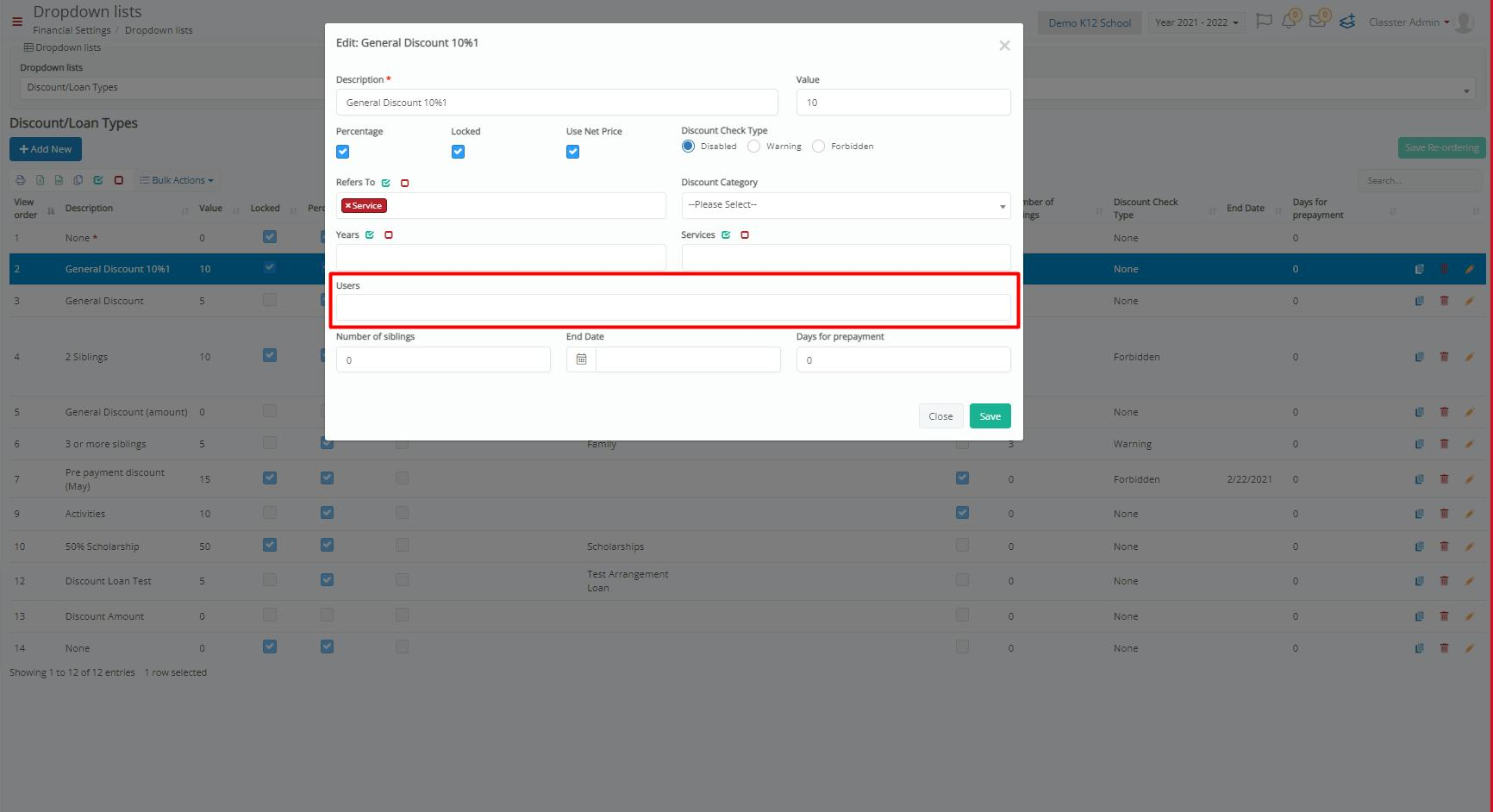 A new discount type "Interest" in Discount Categories dropdown lists has been added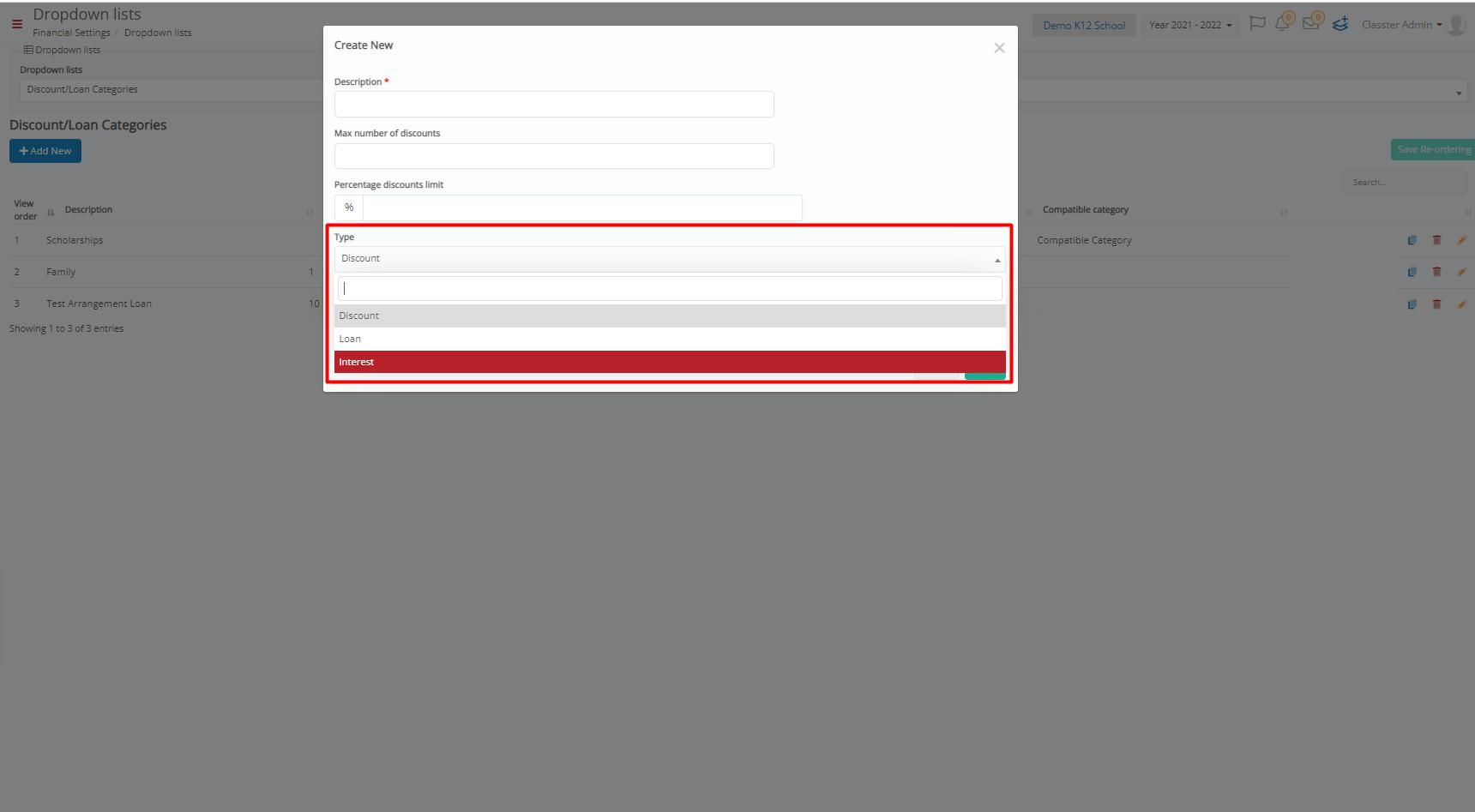 An invoice/payment receipt can now be canceled from the dedicated queue for the tax agency (only for Greek customers)
When creating an invoice/payment receipt for each student, the outstanding amount is now visible next to the student's balance.
CRM
A new CRM action has been added, namely "Add Quick Remark" in Educator's portal, Student Statistics
In the Parent portal, when scheduling a meeting, the parent can also view services taught by a teacher
In the Educator portal, a Printout Report option has been added in the Actions menu within the Meeting list.
Library
In the Lending list, more advanced filters have been added
A new View option has been added to the Book list, namely "Grid View".
Transportation
More filtering options, a Report functionality and additional View options have been added in Students Routes Exceptions.
Additional privileges have been added for admins regarding the rights to change comments in Students Routes Exceptions.
The field "Comments" from Student Routes Exceptions has also been added in Student Daily Routes.
Internship & Thesis
The internship position can now be connected to the user type (student/graduate) and the location (i.e., the institute).
Mobile App
A new menu "Financial" has been added for parents and students. Within this menu, the payment barcode is visible per student.
A new menu "Services Attendance" has been added for educators and employees.
Advanced Features
Classter is now integrated with Telr payment gateway