Educational institutions go beyond providing a learning experience; they serve as the pillars of society. However, with this responsibility comes challenges. From handling admissions and enrollments to managing records and tracking attendance, these institutions bear a data burden. According to a survey by the EdWeek Research Center, teachers reported that they only spend 46% of their time on teaching; the rest was dedicated to administrative tasks, grading, and reporting. This means that valuable time and effort are being diverted from research and teaching. Therefore, the implementation of technologies like school ERP systems can offer a transformative solution. These systems assist schools and colleges in managing tasks and streamlining processes, ultimately creating an environment that fosters effective learning.
What is a School ERP System, and Why is it Important?
ERP stands for Enterprise Resource Planning. In educational institutions, this system is designed to maintain records of day-to-day activities and process data. It encompasses features such as attendance tracking, fee records management, exam result publication, admissions management, and so much more. Given that educational institutions accumulate vast amounts of data, it can be challenging to track and manage efficiently. However, ERP systems play a role in integrating departments and functions creating a centralized hub for managing student data, storing resources, and organizing daily activities. These systems automate processes, resulting in enhanced data management, organization, and communication within institutions.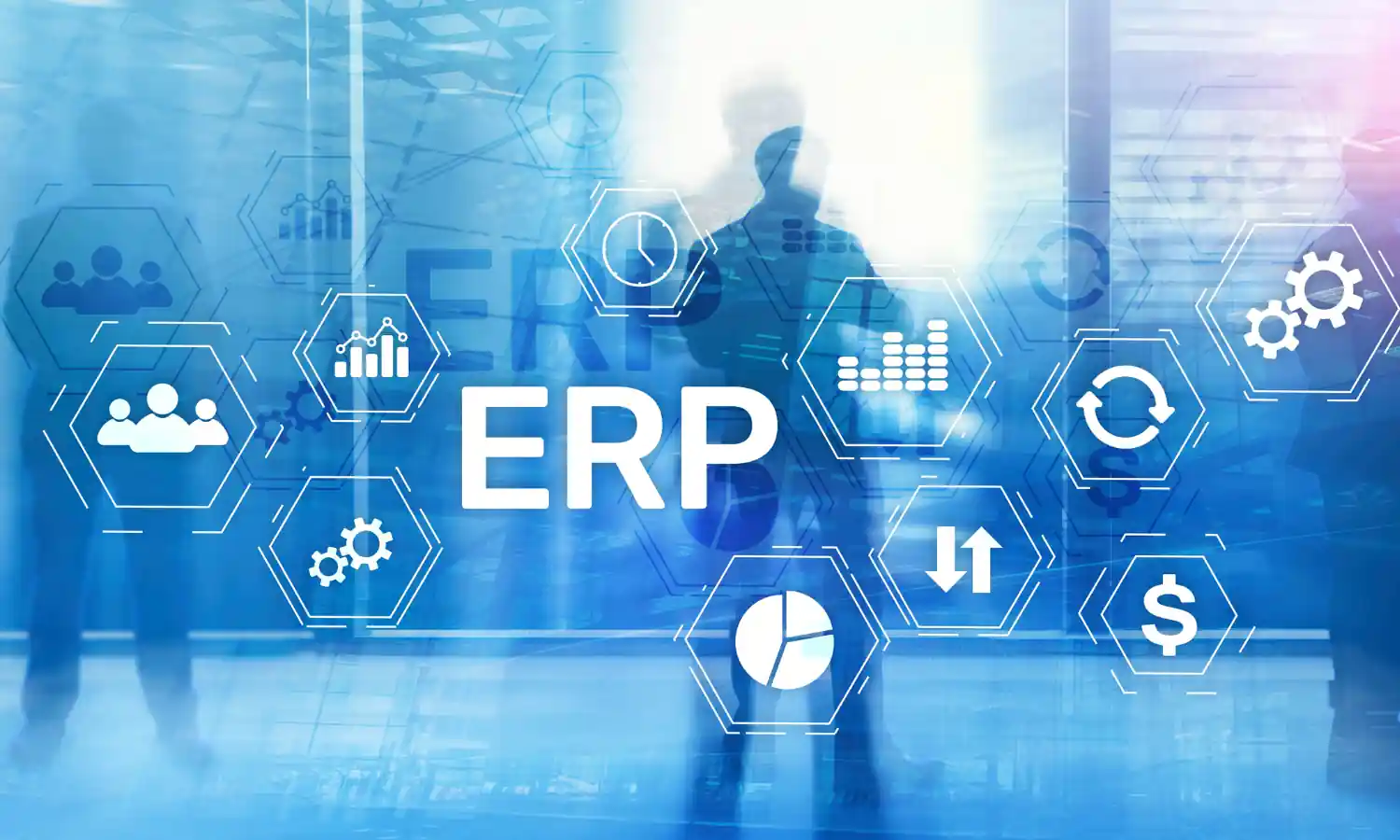 Advantages of Using a School ERP System
1. Simplified admissions process: By automating tasks, ERP systems significantly reduce the need for manual efforts. Important tasks like student assessments, attendance management, and fee collection are efficiently handled through platforms integrated into the ERP system. As a result, workflows become faster and more efficient as redundant tasks are minimized.
2. Real-time data accessibility: With a school ERP system in place, all departments gain real-time access to data. This enables faculty members to analyze information for decision-making and planning purposes.
3. Cost benefits: The automation of tasks leads to improved efficiency within institutions using ERP systems. Consequently, costs can be reduced as funds are no longer allocated towards completing tasks. Moreover, automating procurement processes can result in cost savings related to goods and services. Stats show that a school ERP system can reduce the cost of materials by 40%.
4. Improved communication and collaboration: Thanks to the nature of ERP systems, educational stakeholders can easily access information, leading to collaboration among educators, administrative staff, parents, and students. Additionally, the built-in communication module within the system makes it effortless for parents and teachers to interact.
5. Resource management: School ERP systems come equipped with modules that allow for easy tracking of inventory, resource management, and scheduling resource utilization in classrooms. This plays a role in planning resources and swiftly resolving any issues that may arise.
Implementation of School ERP Systems
Educational institutions are increasingly adopting school ERP systems due to the streamlined processes and benefits they offer both inside and outside the classroom. For instance, Grand Valley State University successfully implemented a school ERM system to support its financial and HR operations across 7 campuses, creating more simplified systems and better user experience. Another example is UCreativa, an educational institution consisting of eight schools with 1,200 students. The use of outdated tools had been posing challenges for them until they started using the Classters ERP system. With this system in place, they were able to implement an admission process, streamline enrollment procedures, efficiently manage data, and create a hybrid learning environment within their institution. The success stories of these schools and educational institutions demonstrate the trend of using school ERP systems to improve efficiency.
Classter and ERP Systems
Classter's All-in-One Student Information System (SIS), Classter Core, functions as a versatile and adaptable ERP system. This system efficiently oversees academic processes, delivering a malleable structure that can be personalized to the unique requirements of each institution, offering a fully customizable environment. The Curriculum Builder tool empowers educators to construct comprehensive study plans, manage credit requirements, and facilitate online enrollment, ensuring a seamless academic journey. Classter's secure data management aligns with GDPR requirements, providing a dependable environment for educational organizations in the EU. The system offers detailed student records accessible to educators and administrators, streamlining access to academic, personal, medical, and financial information. Moreover, Classter Core automates labor-intensive tasks like student data import/export, enabling educational leaders to save time and enhance operational efficiency. From handling school registrations to managing extra-curricular activities, Classter Core supports the complete student lifecycle. It is an indispensable element of school ERP systems for numerous educational institutions globally.
Conclusion
The management of institutions no longer must involve inefficient processes that result in an abundance of unused data. School ERP systems are bringing about a revolution in the field of education. ERP systems like Classter Core completely redefine management by providing a platform for simplifying various tasks, including admissions, attendance tracking, financial management, and grading. The advantages of implementing school ERP systems are streamlined admissions processes, real-time access to data, cost savings, improved communication and collaboration among stakeholders, and better resource management. All these factors contribute to creating a conducive learning environment. Success stories from institutions such as the Grand Valley State University and UCreativa highlight the trend toward utilizing ERP systems for increased efficiency. Classter's contribution to the field, with its adaptable system, reflects a shift towards personalized automated educational processes. As these systems become a part of institutions, they foster a collaborative and student-centered approach to education. In essence, ERP systems go beyond technology; they embody an evolution in education that allows institutions to refocus on their core mission of research and teaching.