Why is Classter an excellent choice?
---

End-to-End Solution
From admission management to alumni, from academic and learning to billing and CRM.

Any Academy or System
Classter supports any type of academy or education system, out of the box.

Full GDPR Compliance
Allow any institute to easily implement all GDPR requirements.

Secure & Reliable
Secure and reliable solution based on MS Azure. Can handle large institutes with hundreds of thousands of students.
---

Cloud & Mobile
Based
Are you tired of legacy systems? Have you already tried simplistic web based Student Information System and left disappointed? Classter offers a real cloud, web based solution that can meet the requirements of any academy.

Functional
Rich
Tired of simplistic and free software that does not meet your requirements? Have you tried to customize well known ERPs or CRM platform with no success? This is why we started Classter in the first place!!

Implements Adaptive Curriculum and Learning
Classter team keeps innovating. We invest heavily on adaptive curriculums and learning techniques and we provide the tools to any academy that wants to start implementing adaptive learning technology.

Adequate for Both Large & Small Customers
Are you representing a district, Ministry or a group of institutes? Classter is best suited for these organizations. However we also offer a downsized version of our solution, with ready-made simplified configuration for small academies and schools.
---

Flexible & Customizable
Flexible, customizable and functional rich solution based on ready-made templates.

Integrated
Classter is integrated with multiple platforms and third party solutions allowing easy management of the whole infrastructure of your institute.

Open School
Classter promotes the open-school idea. It allows all users in the school eco-system to easily communicate with each other and use collaborations tools.

Value for Money
Classter offers amazing pricing for the functionality it offers. In comparison to well-known legacy school and learning platforms, Classter offers a unique financial offer.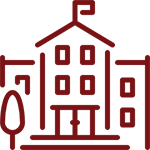 First 50 Students are free.
Then as low as 1€ per student / per year for Classter Core
. Classter free edition offer a limited but useful functionality for any academy that wants to start using Classter.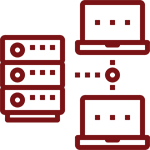 Classter Single DB Edition
Are you a large organization and do you prefer to install Classter on your private Cloud or to have your own single database? Click here for more information
Management of 53 franchise companies across the country has been difficult. Through the implementation of Classter I have all the information I need in real-time starting from the teachers' appointed lessons to the financial overview of the companies.

We now have access to all data in a click. Classter is the most comprehensive and easy-to-use platform and I am glad to use it daily.

As a Classter end-user I have to admit that your system proved to be a life-saver! Mass invoicing used to take me 7 days and now I need only 30 minutes. Thank you!

We are the first private K-12 school that implemented Classter in Greece. We are extremely happy with the overall product progress and the continuous improvements in all aspects. An excellent collaboration with the development and management team of Vertitech, has helped us to implement Classter using our own IT personnel with the minimum possible cost. Classter now really rocks!