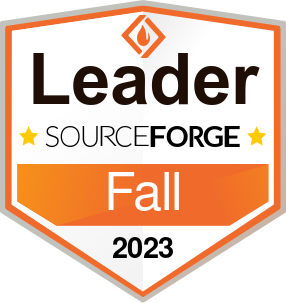 Classter, the innovative platform streamlining educational management solutions, is thrilled to announce we've received the Fall 2023 Leader Award from SourceForge, the world's largest hub for software reviews and comparisons.
SourceForge President, Logan Abbott, exclaimed, "It's an honor to spotlight this season's incredible leaders. Classter's user love is undeniable, seen through a cascade of top-tier reviews."
This accolade places Classter within the elite top 5% of favorably reviewed products on SourceForge, reflecting our unwavering commitment to delivering world-class solutions to our customers.
About Classter
Classter is an end-to-end Student Information, School, and Learning Management System designed to streamline administrative processes and digitalize educational institutions. It is a comprehensive solution offering a range of integrated modules including Admissions, Billing, CRM, Learning Management Systems (LMS), Student Information Systems (SIS), Transportation, Library Management, and Alumni Management.
All these modules come integrated into one simple and intuitive platform.
Classter aims to provide an easy-to-use, reliable, secure, and efficient way for educational institutions to manage their administrative processes from enrollment to alumni management. It's designed to help schools and universities save time and money by streamlining their administrative tasks, automating repetitive processes, and digitalizing their operations.
It's currently used by over 500 educational organizations worldwide, serving more than 300,000 active users.
About SourceForge
SourceForge serves nearly 20 million users every month, offering an exhaustive list of software reviews, product comparisons, and software guides. SourceForge's mission aligns with their vast selection: to help businesses find the ideal software solutions tailored to their specific needs.