We help Educational Organizations of all sizes, manage effectively internships, theses and traineeships.
HOW INTERNSHIP AND THESIS MODULE
HELPS YOUR EDUCATIONAL ORGANIZATION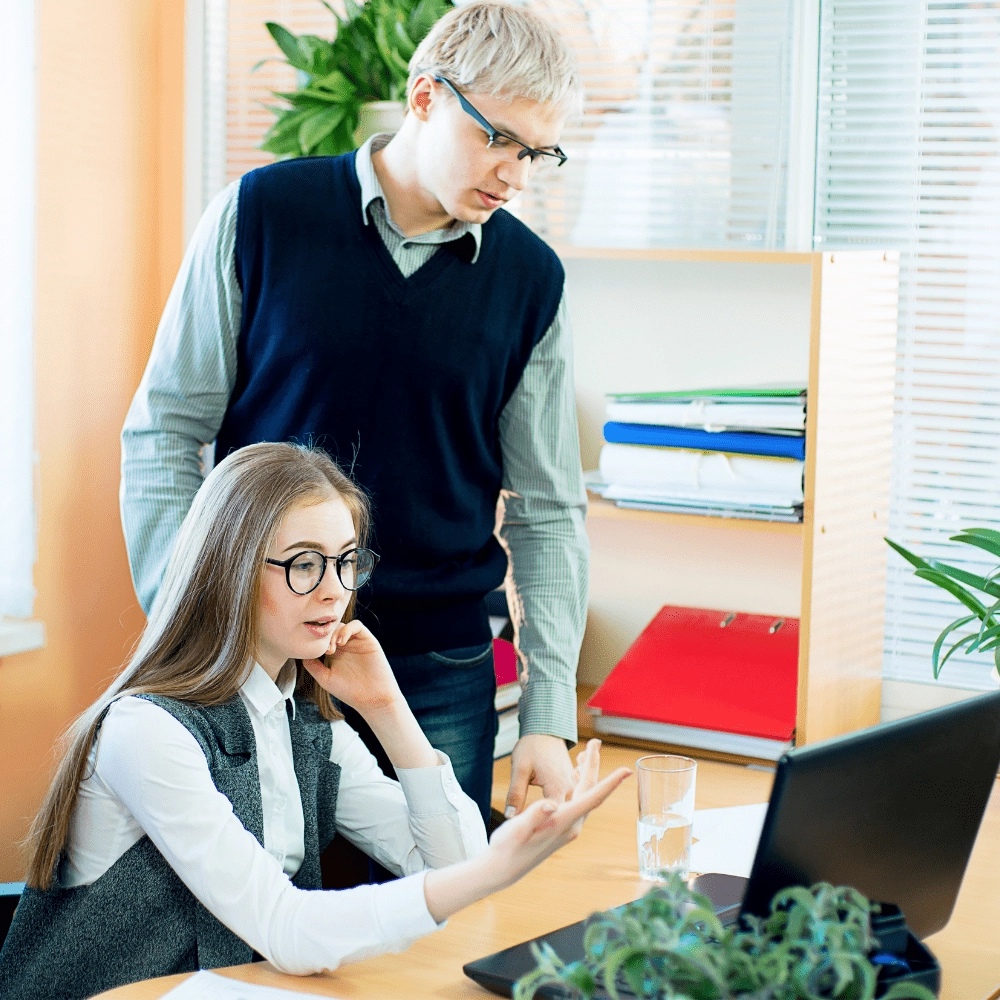 Networking with Employers
Academia and industry work closely together nowadays. An organization that matches the best students to the requirements of companies will be able to build a network with companies and better relations for future cooperation.
Students Employability and Practical Skills
Graduates with work experience have a leg up in the job market, as they have initial work experience and are ready to be employed. Internships allow students to receive a taste of the real-world work environment and accumulate experience regarding activities they knew only in theory.
Improved Student & Teacher Communications
Making the process easier to follow and supervise, students get the support needed to complete their internships and thesis projects. By offering a specific area for thesis management, you also have clearer communications between educators and students regarding thesis projects.
DISCOVER CLASSTER INTERNSHIP AND THESIS MODULE
Company Profile & Management
With Classter admins create company profiles and user accounts for companies that are included in the internship's module. Companies may then manage their profile and more importantly offer internships to students through the platform. The presence of companies in the institution's Classter platform also provides an excellent means for communication between the organization, companies, and students.
Internship Creation & Management
Internship opportunities can be created either by companies or admins. The creation process includes the input of useful information regarding the position, information such as learning outcomes, skills needed, skills acquired, file uploads and position descriptions. Internships can be created with a custom duration period and in a part-time or full-time mode, while they are connected to one or more subjects and can be supervised by the institution's teachers.
Students Internships Dashboard
Classter informs students that a subject they are enrolled in has an internship requirement and that they should look at internships. Each student can apply for multiple internship positions and plan interviews with employers if required. As students can have more than one successful application, they can manage how they will proceed and choose between internship offers.
Internships can be created and configured to follow a specific workflow according to the needs of the company as well as the needs of the academic institution. Classter allow users to create workflows for an internship program, add stages and requirements for applicants. See the internship unfold from the day a student clicks on apply to the day the student says goodbye to his colleagues.
During an internship, it is important from the institutions perspective to provide means of evaluating the experience, both on the side of the employer and from the side of the student. Classter has created the logbook, a functional section of the Internships & Thesis module that provides a means to keep a log of activities regarding student internships. students and employers can write down notes about their everyday experience as well as mark attendance.
As in all work relations between employees and employers, there are written agreements stating the rules and responsibilities of a job. In the Internships & Thesis module companies can upload contracts for students who are accepted for an internship. These contracts are saved and stored in the system and can be accessed and viewed for all students or each student individually.
Students Thesis Dashboard
In many academic institutions, students are required to select a thesis topic as a capstone project to be eligible for graduation. The Internship & Thesis module provides the functionality to streamline the process for more effective and efficient Theiss management. With Classter, students have access to the thesis page, where they can select multiple Thesis topics from a list.
Educator Thesis Management
Classter allows both teachers and administrators to create Thesis topics. The creation process includes the input of useful information regarding the thesis topic, information such as learning outcomes, skills needed, skills acquired, file uploads and topic descriptions. All thesis topics are connected to one subject and can be supervised by a lecturer other than the one teaching the subject.
The platform provides means of evaluating the experience, both on the side of the educator and from the side of the student. The logbook is a functional section of this module that enables users to keep a log of activities regarding student thesis. Students and teachers can write notes about their everyday progress as well as add comments.
The Internships & Thesis module offer the possibility to educators to grade the project. Students who have completed their thesis project are marked by their supervisors based on the merits of their work. A thesis is part of the marking structure of a subject and may or may not have a weight. This is a significant functionality for educational institutions that use thesis projects as graduating criteria for the successful completion of a subject.
Hundreds of higher educational institutions around the world manage internship and thesis projects with Classter All-in-One SIS
I've been amazed by the wide range of functionality that allows us to manage our diverse academic processes. The customer support team was very helpful in assisting us in setting up and configuring all the required modules.

Antonis Vidalis

IT Department Leonteios School
We needed a cloud-based SIS that would allow us to have centralized management of our student data in 12 different countries. Classter provides us with a robust and secure solution to meet this goal.

John Hughes

Senior VP, Academics TMAI
Just a few months after started using Classter we found ourselves saving a lot of time on time-consuming and repetitive tasks. Our teachers have time to focus on what matters most to them: teaching their students.

Oliver Padilla

Head of IT Department Assafwah Schools
Join hundreds of organizations that use Classter to boost their efficiency & streamline processes
With a platform that will make the management of every aspect of your institution seamless & efficient, you'll unlock the full potential of your institution.
Our team is always ready to answer all your questions and help you get started.